On Sale $9.75 Sold Out Regular price $14.99
Made with material of Vintage Railroad Station Signs.  Custom made by our own Velma.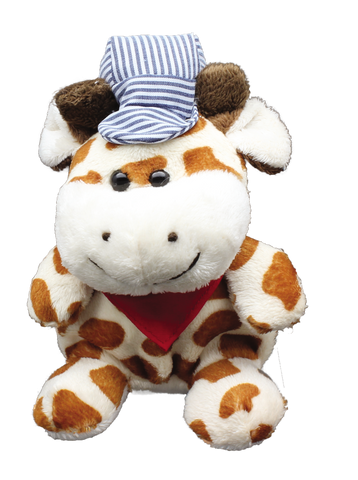 $8.99
Meet an entire crew of the cuddliest engineers around! Made of polyester, these 5 inch cuddly critters are the softest squeezable little friends, and will make wonderful gifts for any occasion. You may want the entire zoo! Raccoon, Panda, Wolf, Fox, Giraffe, Black Bear, Hippo,...
On Sale $6.75 Regular price $8.99
Plush Hedgehog Engineer Here is the cuddliest engineer around! Everyone will want one of these, or maybe even an entire zoo of them.  Your little ones will love the soft squeezable body and will quickly adopt it as a friend. 100% polyester. 5" Tall.