Baltimore & Ohio Railroad Round Magnet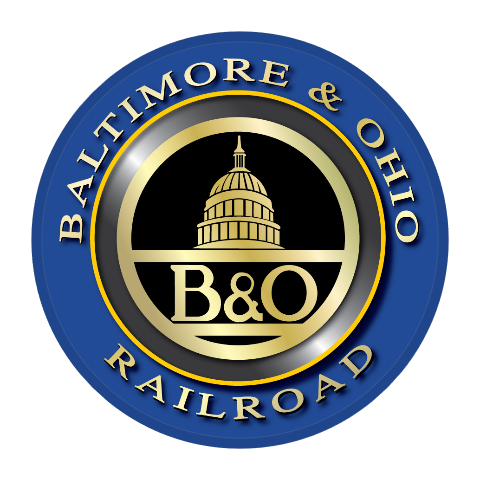 Railroad Logos
Meticulously Crafted On 3" Round Magnets
Approximately 10 years ago, these "World Class" railroad logos were introduced on wood signs. With the popular demand for these meticulously designed logos, we now proudly present them to you in 3" round magnets. Be sure to check out our locomotive magnets as well.
THESE ITEMS MAKE GREAT GIFTS. THINK BIRTHDAYS, ANNIVERSARIES, CHRISTMAS, ENHANCE TRAIN LAYOUTS, WHATEVER THE OCCASION, THIS RAILROAD MAGNET DESIGN WILL BE WELCOMED BY ANYONE. THIS ITEM IS NOT MADE FOR OUTDOOR USE.
DESCRIPTION:
• Each Railroad logo sign is conveniently 3" Round and approximately a ¼ inch thick to easily fit in any Rec Room, Man Cave, Garage, and / or Child's Room; and compliments the same giving it that unique enhancement.
• Best of all, these "World Class" magnets are "HAND MADE" right here in the USA. These items are not manufactured in China or anywhere else overseas. They are also not made nor intended for any outdoor use.
• The image shown in this product listing is how the finished product will appear.