Big Boy No. 4014 Puzzle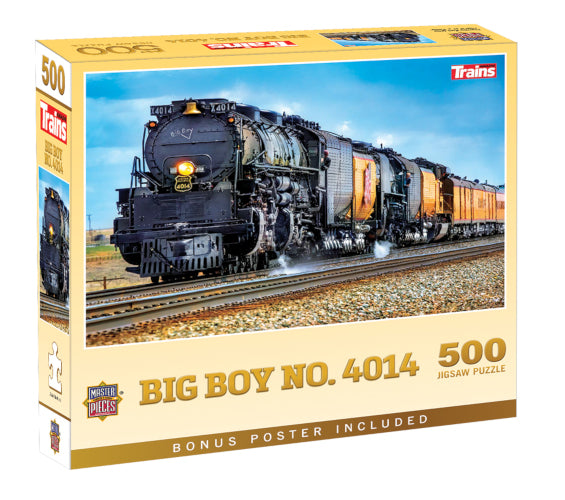 Enjoy completing this 500-piece puzzle of Big Boy No. 4014 as it makes its first westbound run across the Union Pacific Overland Route main line on May 5, 2019 at Red Desert, Wyo.
Trailing No. 4014 is UP 4-8-4 No. 844 and a special passenger consist on its way to Ogden, Utah, for the 150th anniversary of the Golden Spike.
This detailed, high-resolution image measures 15" x 21" upon completion.  A bonus poster is included as a handy reference during assembly.