Railroad Family Trees Poster-2nd Edition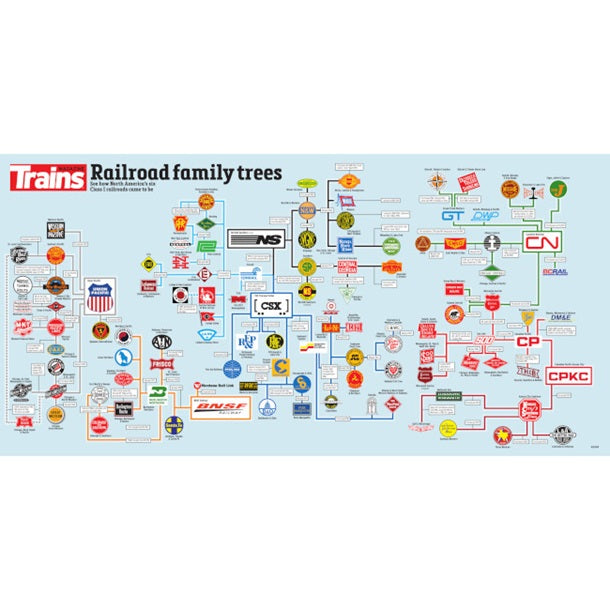 See how North America's six Class I railroads came to be with this exclusive revised and updated 24" x 12" poster from Trains magazine!  Includes Canadian Pacific Railway's acquisition of Kansas City Southern Lines, CSX Transportation's acquisition of Pan Am Railways, and BNSF Railway's acquisition of Montana Rail Link.
America's big freight railroad systems have fascinating and complicated histories. In our updated family tree, learn how CPKC, BNSF Railway, Canadian National, CSX, Norfolk Southern, and Union Pacific came to be. Learn about their history and heritage.