CSX AT 40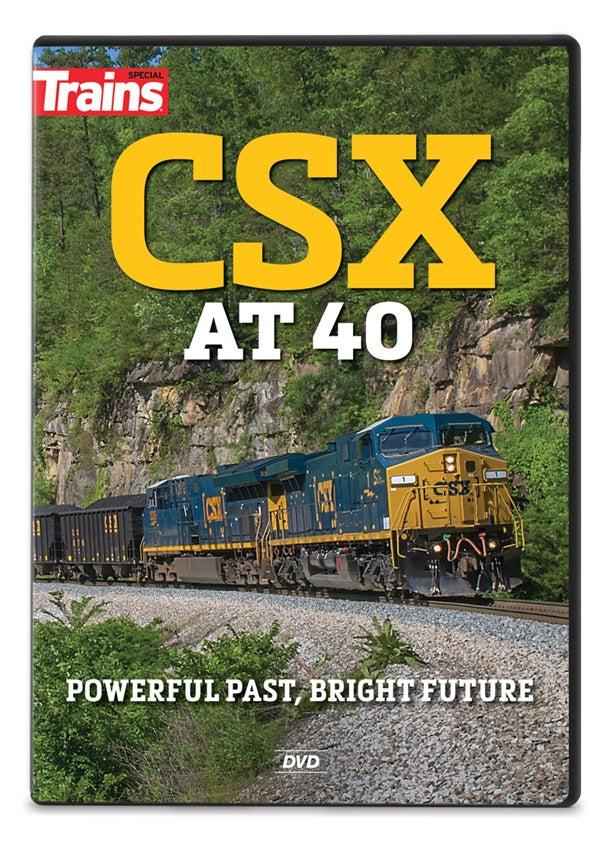 Look back at the creation, evolution and current operating status of approximately 21,000 route miles of track, and 70 ports incorporated within one of the largest freight carriers in the nation! You'll also see the holiday tradition of the Santa Train delivering 15 tons of gifts across Appalachia!

This DVD includes:
• An Overview of CSX: Look back at the history of CSX and the historic Baltimore & Ohio, Atlantic Coast Line, Seaboard Air Line and other railroads it incorporates.
• Current Operations of how one of America's largest Class I freight railroads is run.
• CSX Fleet: More than 4,000 locomotives represented in CSX's vast roster through four decades.
• An Interview with Hays T. Watkins, the former president of CSX.
• The Santa Train: Roll through Appalachia with the Santa Train delivering toys, food and school supplies to the families along the route from Shelbiana, Ky. to Kingsport, Tenn.
• And more!
Approximate running time: 60 minutes